Jennifer
"Thank you ColombianCupid!"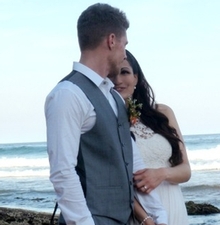 Hi everyone
I'm a colombiana and my lovely husband from New Zealand. We met through the website. After chatting and seeing each other for a while, we realised we wanted to be together forever :) Now we're happily married and living in Australia.
Thank you ColombianCupid!
David
"Thank you ColombianCupid!"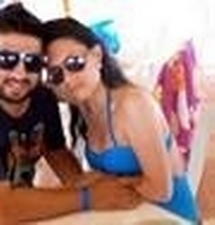 Never in a million years did I ever think I was going to find someone with a dating site. I was patient and took it seriously and found the perfect woman for me. Good luck guys. This site does really work if you take it serious and are somewhat patient. Thanks Cupid!!!
Kevin
"Thank you ColombianCupid!"
I met my fiancee on your site. We talked via Skype for several months before I went on vacation to Bogota, Colombia to meet her. She and I are in love and are engaged. I never thought my wife would be in another country. I thank God and ColombianCupid for bringing love into my life.
Martin
"Thank you ColombianCupid!"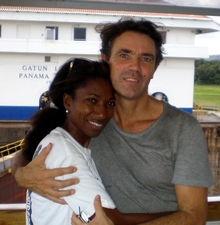 We found each other on ColombianCupid in April 2009 and slowly developed a friendship and deeper interest in each other. Finally late last year (2012) I had the time and chance to travel more extensively in Central America, and we devised our plan to meet in Panama for one month: to travel together and see how well we got on, as friends (and open to more romantic connection). Pleased to report it has gone VERY well and we are now starting to contemplate how things can be for us to spend more time and experiences together, more often.
Bob
"Thank you ColombianCupid!"
Thank-you ColombianCupid !!
After only a month of searching & contacting several women on your site, I saw someone who REALLY sparked my interest! Her photo & profile caught my eye. I sent her an interest & to my pleasant surprise, she responded. Her response was very sweet & genuine which is exactly what I was searching for.
We exchanged emails & photos for about a month, then decided to meet in person. We checked our schedules and I booked a flight for 3 months down the road. It was excruciating waiting that long as we passed the time getting to know each other better & better with more emails, photos & video chat/calls. I bought a Rosetta Stone Spanish course & shipped her the same course in English.
I flew to Bogota, Colombia! When I walked outside the terminal, there she was running up to me. We had no problem recognizing each other in person & immediately hugged & kissed!! We both felt like we had know each other for quite a long time. It was completely natural & even though we didn't speak the other's language, communication was NO PROBLEM AT ALL!!!
I have been searching my entire life for my special person & finding her has completely changed and fulfilled my life! We spent 6 days together, 24 hours a day. We flew to the coast and spent 3 days together, eating, shopping and even SCUBA diving! I met most all of her family & friends. We plan to start & complete the VISA process as quickly as we can so she & her son can come to the US, we can get married and spend the rest of our lives together!!
THANK-YOU SO MUCH ColombianCupid !!!!!!! You have made my life's dream come true when no one else could!!