Carlos
"Thank you ColombianCupid!"
Thank you COLOMBIAN CUPID for the incredible opportunity to find my true love through this website, this experience has changed my life for ever and in the process i have found an incredible and wonderful woman with all the qualities I have longed for in a significant other, extremely glad to have signed up on this website to find my future wife....
Tony
"Thank you ColombianCupid!"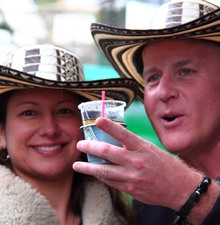 Thank You ColombianCupid.com! Diana and I are engaged to be married and very happy. Tony :)
Carlos
"Thank you ColombianCupid!"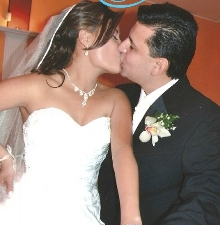 Es una de las mejores experiencias que haya tenido dure 4 meses comunicándome en Colombiancupid, fui a Colombia a conocer a mi esposa y estamos contentos Gracias Colombiancupid.
Art
"Thank you so much ColombianCupid!"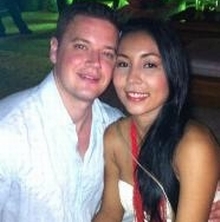 Thank you so much ColombianCupid! Your site brought the most wonderful person I could ever have into my life. I could not be more satisfied with the services you provided for us to locate each other.
Joe
"I thank you ColombianCupid"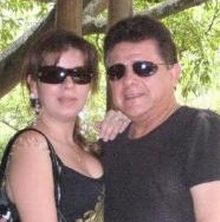 I had been on another site prior to finding this one. Within a couple of weeks I found a young woman that appealed to me on many levels. I took a chance and wrote to her. She replied. This was back in October or November 2009. We started to email first, then chat...then view each other on webcam and talk on the phone. We have talked endlessly and for hours at a time...sometimes for 2-3 hours at a time. Finally this past February the 5th 2010 I went to Cali, Colombia to meet her and see if the chemistry we felt in our correspondence and in our webcam...was for real!
I spent the most glorious 10 days of my life with my new love. She is the epitome of the most perfect...beautiful, intelligent and sensitive woman I have ever met. I met her son and have met other members of her family. We are all now in close contact and she and I talk all day long even when we are at work if our schedules permit. I will be going back soon...very soon, to make our dreams come true. She is the reason I am the happiest man alive...she completes me and I her. Truer love could not be anymore wonderful than what I have found in the arms of my Lady. I thank you ColombianCupid for giving us the opportunity to have found each other and for having facilitaed our meeting.